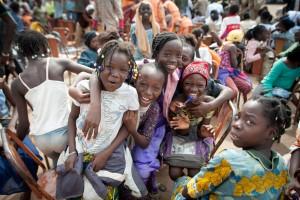 In Burkina Faso, in October 2014, sixteen mayors have committed to include family planning in their respective communal development plans. The plans are currently being developed and will be validated by the end of December 2014 and will cover a period of five years. Moreover, the Mayor of Kindi committed to allocating 250,000 FCFA ($487.00 USD) to contribute to the delivery of family planning services in the health centers in his commune (see attached documents in French and English). These declarations were made after several advocacy meetings with communal authorities were organized by Advance Family Planning (AFP) local partner Equilibres & Populations, in a context marked by a low contraceptive prevalence rate (16%), high unmet needs for contraceptive methods (24%), high maternal mortality (341 per 100,000 living births in 2013) and high infant mortality (28 per 1,000 living births1).
This situation had led the national authorities to make commitments in favor of family planning at the International Conference on Family Planning in Kampala (2009), the Ouagadougou Partnership (February 2011), and the London Summit on Family Planning (July 2012). The Burkinabe State is also determined to assist in the implementation of its family planning commitments.
At the communal level, the mayors' commitments to include family planning in their communal development plans will contribute to make family planning a priority.
During AFP's Year 3 advocacy efforts will be pursued to target these communal authorities and lead them to create new budget lines for family planning in their annual plans.
Source
Flickr Creative Commons: Gates Foundation