On December 3-5, 2014, the DRC held its 3rd National Conference to Reposition Family Planning in Kinshasa. The long-term objective of the conference was to make  family planning  a  strategic  intervention  to  enable  the  DRC's emergence by 2030. In the short-‐term, the conference aimed to:
1. Increase family planning visibility in order to raise more funding from the government and donors in the health sector;
2. Mobilize other partners from the private sector and faith-based organizations;
3. Emphasize youth's access to family planning services.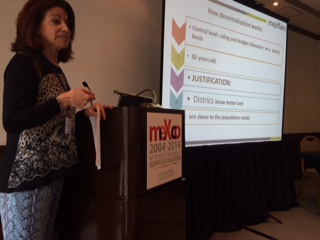 The Pros and Cons of Decentralization for Increasing Contraceptive Access and Use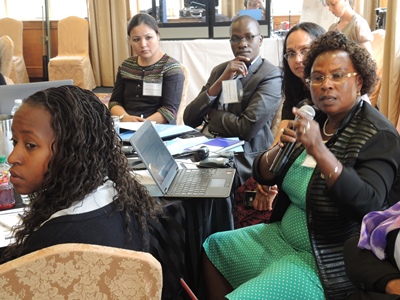 The third annual AFP Partners' Meeting was held in Baltimore, Maryland, May 19-22, 2014. It coincided with the 15th anniversary of the Bill & Melinda Gates Institute for Population and Reproductive Health at the Johns Hopkins Bloomberg School of Public Health. AFP partners, funders, and leadership group members met to share updates and progress from the past year as well as key strategies to overcome challenges.